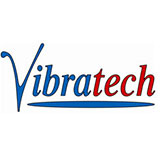 Vibratech is specialized on service and maintenance of vibration test systems from all the major brands on the market like IMV and LDS.
The company was founded in 1998 and now employs a service team with many years experience in the vibration test industry and has over the years progressed to provide a comprehensive, world-wide service.
The combination of high power electronics, large mechanical structures and sometimes oil and water has the potential to create many safety hazards. Vibratech's first priority is safety. This includes the safety of everyone who will be using or observing the system and the safety of the Vibratech service engineers. All service engineers have been trained in safe methods of work, and can assess the risks that are or may be present.
Vibratech can supply and fit all the main wearing and limited-life parts on air and water-cooled shaker systems made by most manufacturers.Spares are also available for slip-tables from all the leading manufacturers such as LDS Test & Measurement, Team and Centrotecnica. A wide range of electronics components, including many obsolete or hard to obtain items.