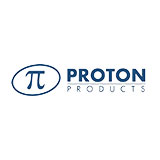 Proton Products Ltd. was founded in 1999 and is an international, privately owned company.
Proton Products is a leading manufacturer of instrumentation and control equipment for use in industrial production. We continue to expand our product range with affordable, innovative technology that provides our customers with solutions that improve production capabilities and efficiency.
Our products make use of high technology, including laser Doppler speed and length measurement, laser scanning diameter measurement, high frequency induction preheating, and digital control systems.
Our dedicated and experienced team of professionals remain firmly focused on developing innovative solutions, excellent service, high quality products, and developing a company with a culture of continuous improvement.
Proton has representatives throughout Europe, the Asia-Pacific region, and the Americas, as well as in Africa and the Middle East.